Why Do You Need Same Day Carpet Cleaning in Melbourne?
A healthy home environment is one that's free of dirt and germs, which can lead to a lot of health risks. Our carpet cleaning Melbourne service helps you keep your family healthy, and helps our customers maintain their flooring. Professional carpet cleaners will improve the look and feel of your home, making it more hygienic, comfortable, and healthy.
Why Should You Opt For A Professional Carpet Cleaning Melbourne?
The services such as removing stains and spills and deodorizing carpets are routinely performed by professionals. If you plan to renovate carpets, rest because the stain is removed by expert carpet cleaners before you start. Proper maintenance of carpets always attracts a large number of guests. Make sure that the carpet cleaners provide you with a guarantee for their work. Consider carpet cleaning services like those offered by Alfa Clean and Dry provide the Same Day Carpet Cleaning services to add value to your property and gain profit in return.
Professional carpet stain removal is the best option for carpets cleaning because you don't have any hassle and doubts about the quality of work. This can be handled by their expert cleaners who make sure that they render any harm to your precious carpet at all.
Our Specialization
Dull Looking Carpets
Alfa Clean and Dry is the best carpet cleaning service provider in Melbourne. Industrial, Domestic, Hospitality, Commercial, and Specialist Carpet Steam Cleaning or anything related to carpets is what we do best at Alfa Clean and Dry.
Removal of Stains
Have you ever noticed how tenacious some of these stains are to remove? Like the wine stain from the previous week, the morning coffee stain, and any food or gravy stains that are difficult to get rid of. As a carpet steam cleaning service provider Alfa Clean and Dry help in the removal of difficult stains.
Eliminate Odour
It is one of the most typical problems of a carpet. The carpet odors get diluted into them and create an unpleasant odor. Being a home carpet cleaning service in Melbourne, we assist in finding out the unpleasing odor and make your home free of spills, pollens, and molds.
Eliminating Urine Smell
Cat and dog urine has a foul odor and is difficult to clean correctly. Before we clean the carpet, it is frequently absorbed. To remove the deeply absorbed urine and the foul odors created by it, specialized procedures and suitable action are required.
Dust Mite and Allergen
The fact that a dirty carpet can make you sick. A carpet consists of grime that can impact your health, making you sick. We, at Alfa Clean and Dry, provide residential carpet cleaning, and a profusion of other services to ensure you a spotless surrounding.
Eco-friendly Services
Our cleaning services are eco-friendly, and it does not create any detrimental effects on infants and pets as well.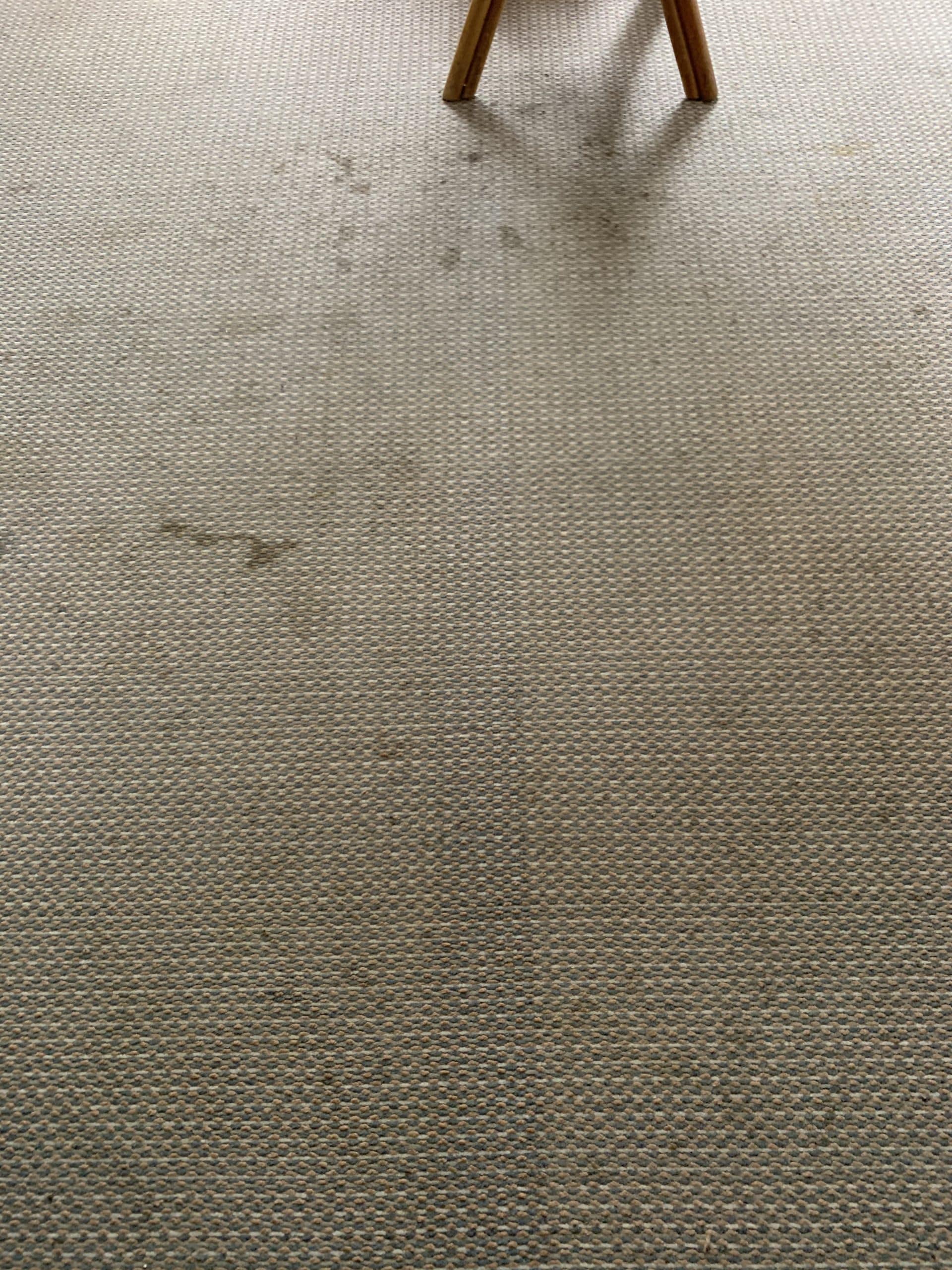 Different Stains We Treat
Coffee Stains
These are extremely difficult to remove because it sticks to the fiber of the carpet, making the surrounding look ugly. Our team of expert technicians works dedicatedly to remove these stains from your carpet.
Wine Stains
A stubborn stain like this one requires expert carpet stain removal services providers like Alfa Clean and Dry.
Urine Smell
It is obvious that if you have pets, there can be a problem of urine smell on the carpet, and it becomes difficult to sit in that surroundings. Alfa Clean and Dry works exceptionally by fathoming your problems to provide cleaning services. Our technicians hold immense expertise in carpet cleaning in Melbourne, which makes them stainless services.
Greasy Stains
Oil, grease, and wax stains on your carpet repel water when you try to clean them. Water is a polar molecule, but the oil and grease are nonpolar; this makes them more stubborn to remove. Our chemical solutions and prompt techniques will remove them in no time.
There are no stains that we can't treat!
We Have Mastered The Following Techniques to Provide You with The Best Services
Carpet Dry Cleaning Melbourne
We're a carpet dry cleaning service provider in Melbourne. Our process is fast, effective, and efficient. You do not need to wait for your carpets to dry. It takes a few days for a carpet to dry completely and uses very little water. The compound also completely cleans the carpet and then vacuums the bound material off, so you don't have to wait at all. Alfa Clean and Dry is also delivers Emergency Carpet Cleaning services at reliable prices.
Carpet Steam Cleaning Melbourne
Our Carpet Steam Cleaning Service in Melbourne extends the life of your fabric, adds comfort to your home or office, and reduces your maintenance costs. Our steam cleaners bring out carpets' stain color and help eliminate the dirt, olds, and bacteria from the carpet.
Encapsulation
This method replaced carpet shampooing. Carpet cleaning technicians use synthetic detergents that become powder once they dry up, absorbing the dirt and sticky substances on the fiber. Once the detergent turns into powder, that is cleaned along with all the other dirt by vacuuming using a top-class vacuum cleaner.
We Can be Your Top Choice for Emergency Carpet Cleaning Services
Our professionals ensure commitment, satisfaction, integrity, and excellence to provide customized cleaning solutions for your home or business.
Practices Based on Industry Standards
Our carpet cleaning services in Melbourne ensure that all the industry-specific standards are met to ensure your carpets and rugs are getting professionally cleaned.
Services Tailored to Your Needs
We have devised our services based on your specific needs. Choose carpet cleaning services at your convenience.
Professionally Trained Staff
Our staff is well trained in professional carpet stain removal services, and we leave no stone unturned to help you relax in a clean surrounding.
Why Choose Alfa Clean and Dry as Your Professional Carpet Cleaners Melbourne?
When your carpet begins to have a dull or stained look to it, when you begin to notice a bad odor, or if your pets are leaving dirty footprints on it, then you need to clean it. This is not like regular vacuuming; then you must need the help of an experienced carpet cleaning service.
Hiring expert carpet cleaning services is the best decision you can make. You don't have the knowledge, experience, or capacity to work on carpets, so your best bet is to leave it to the professionals.
Our List of Various Services Include
Emergency carpet cleaning
Same day carpet cleaning
Office carpet cleaning
Professional carpet cleaning
House carpet cleaning
Car Carpet Cleaning
Carpet dry cleaning Melbourne
Professional carpet stain removal
Faq's
If you're looking to get the most out of your carpet, we recommend you have it cleaned at least twice a year.
Yes. The most efficient, healthy, secure, and non-toxic carpet cleaning system currently available is without a doubt Alfa Clean & Dry. Even better, we provide specialized pets urine removal procedures.
Pets' urine odor can go much deeper than it first seems, which is an issue. It can readily penetrate the carpet's backing and sink into the underlay. In more serious situations, the urine may seep into the subfloor that lies beneath the underlay. Additionally, bacteria might proliferate in the urine. This, in turn, makes the odor issue worse and may cause the carpet fiber to lose its color permanently. Each layer impacted by this issue needs to have its urine eliminated or neutralized in order to solve the issue. We at Alfa Clean & Dry can assist you in overcoming this difficulty.