Our home is our pride, and the fact cannot be denied that each of us wants to keep our homes neat, clean, and tidy. The carpet is an underrated part that makes a home look elegant. The reason for installing a carpet is also safety plus the elegance that it brings to the home is something extra. Yet, this remains the most ignored area because it takes time to clean it. But no worry about it because Alfa Clean and Dry also provide the Same Day Carpet Cleaning in Sydney. Most people use vacuum cleaners to clean their carpets, which is not enough to clean a dirty carpet.
Some of the most dangerous allergens and house dust mites are usually found on carpets. Dust mites crawl under this layer of dirt and start giving the person itchiness or asthma. This is why professional carpet cleaning is needed. Even vacuuming or brushing doesn't work as effectively as professional cleaning.
Carpet Cleaning Sydney takes great pride in cleaning your homes and letting you witness how clean they can look. There is no doubt that you also know how important a clean and hygienic environment is for you and your family. With our best carpet cleaners in Sydney, your carpets will shine bright and look fresh again.
Delve into the various options of carpet cleaning services in Sydney;
Dirt removal
Removal of odor
Removal of mold and mildew
Use of non-toxic chemicals
Make your home more attractive
Controlling most foot traffic
Areas We Proffer
Residential carpet cleaning in Sydney
The weather in Australia can make your carpet full of dirt and grime. You spend a hefty amount on cleaning the carpet in various ways, like vacuuming it. Still, it can be assured that the carpet would be cleaned entirely because dirt and debris are trapped deep in the fibers, and only house carpet cleaners can remove them from the core. Carpet cleaning is crucial by looking at the health perspective as well. A filthy carpet can lead to serious health issues.
Alfa Clean and Dry is always your best cleaning partner working with high-quality equipment and catering to all your cleaning needs. We have satisfied customers' needs with our exceptional carpet cleaning services for many years.
Commercial carpet cleaning in Sydney
Selecting the best carpet cleaning company in your region for Sydney is a difficult task because numerous companies in your area provide high-quality service at cheap pricing. However, customers should not depend solely on a company's claims and promises when making a decision. But no worry about it because Alfa Clean and Dry Provide commercial carpet cleaning service in Sydney.
Mold-related indoor air quality causes a considerable number of employees to take a leave for sick each year. Therefore, we strive to provide experts for commercial carpet cleaning at a rock-bottom price and with an extremely hassle-free process. We also provide wet carpet drying services because after cleaning the carpet, you can immediately use it.
The main advantage of hiring us to clean your carpet is that we work during your downtime, ensuring that a wet carpet does not disrupt your business. Clean, disinfected, and fresh carpets improve the office's indoor air quality and increase work productivity.
We provide commercial carpet cleaning services through myriad techniques such as:
Shampooing
Carpet dry cleaning
Carpet steam cleaning
Rayovac cleaning
Dry foam
Preconditioning according to your carpet type
Types of Carpet Cleaning Services
Carpet Steam Cleaning
Carpet steam cleaning is an effective process to increase the lifespan of your carpet. This process consists of shooting extremely hot water into the carpets and sucking the water with a jet along with the dirt. This technique is also called 'hot water extraction. Due to the high temperature and water pressure, bacteria and poisons are removed from your carpet. This is a deep cleaning approach that outperforms the majority of others. With carpet steam cleaning, you can get rid of the debris collected inside your carpet for a very long time.
Carpet Dry Cleaning Sydney
Carpet dry cleaning is another method of cleaning the carpet with little or no moisture on the carpet during the cleaning process. This cleaning treatment usually uses compound or encapsulated technology, and dry carpet cleaning is now becoming popular in hotels, offices, homeowners, and a lot more places.
We provide carpet dry cleaning services in Sydney because the popularity of this is because after the dry cleaning is done, you can immediately utilize the carpet for walking. This is convenient, especially for offices, as they do not need to shut down or disrupt the work just for a cleaning.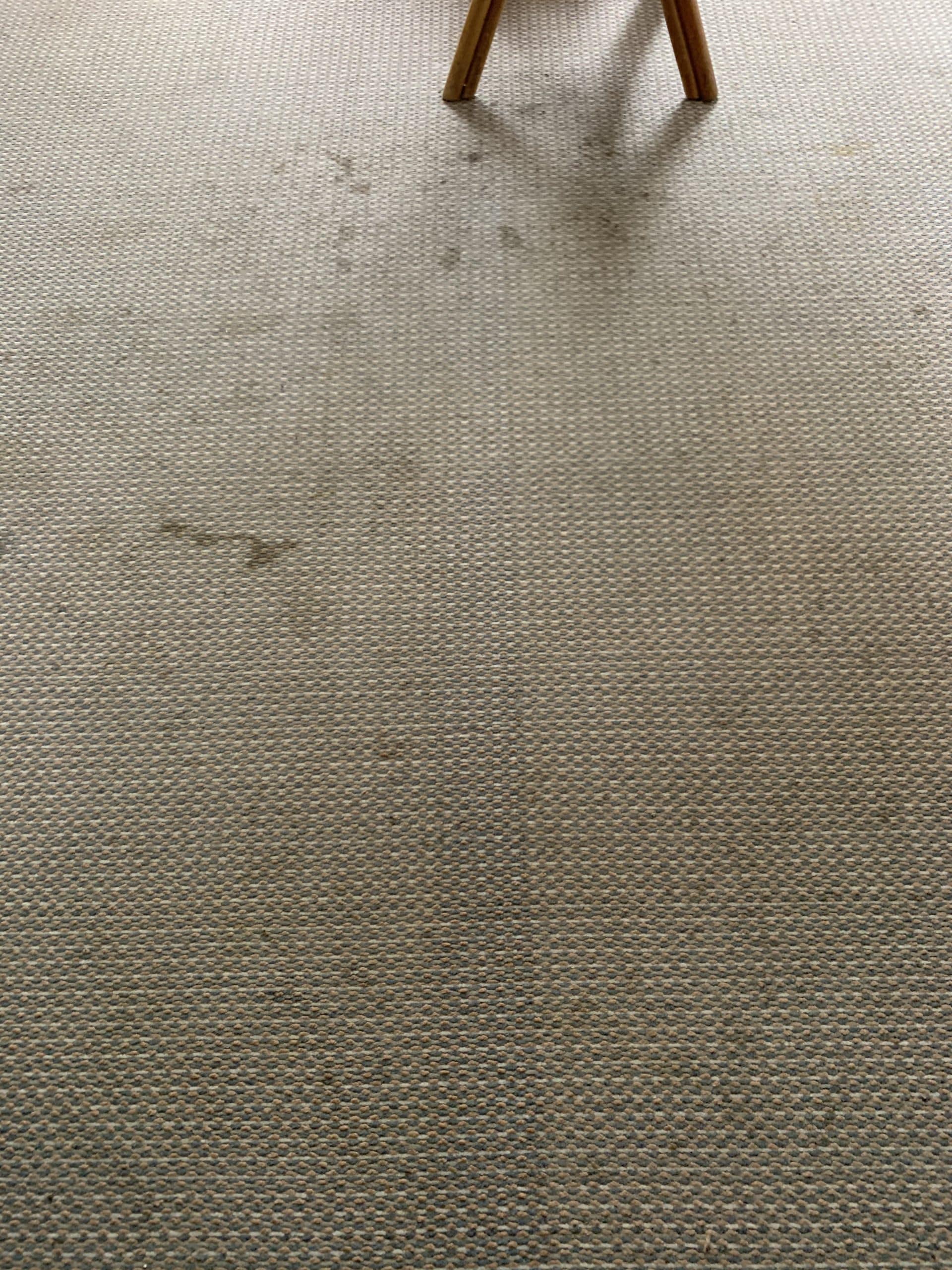 What Sets Us Apart From Other Carpet Cleaning Companies in Sydney?
Twenty years of expertise in this industry
Use of environment-friendly products
Cleaning materials that are completely safe for children, infants, and pets
We are punctual in our arrival and completion of the task
Strict health precautions & safety measures are followed
Friendly staff to assist you with all your needs
There are no hidden fees or charges in our transactions. Customers will receive a written price as well as a service guarantee. Non-toxic and eco-friendly cleaning materials to remove allergens
Certified and qualified professionals
Our technicians are certified and highly skilled and understand the know-how to clean various carpets, including full walls and oriental rugs
We make your carpet shine and restore them to its original appearance
We operate in and around Sydney, Australia
We will provide same-day carpet cleaning in the case of emergencies
Customer satisfaction is our motto. We go above and beyond to provide excellent quality service and earn your trust. Carpet acts as protection for your floor. A few things like hair, dirt, and gravel can be removed by vacuuming, but the dirt that has settled inside the carpet needs extra effort to pull out. A professional carpet cleaning company will help you remove deep dirt from the carpet fibers, restore the carpet to a glossy finish, and extend its carpet life.
If you are seeking a highly professional, trustworthy carpet company, Alfa Clean and Dry is your answer. We also provide Same Day Carpet Cleaning Services at affordable prices in Sydney. Contact us to get a free quote today!