Cleaning our houses is important because it decreases stress and exhaustion, eliminates allergies and pollutants, and improves our overall quality of life. A clean mattress is essential for getting good sleep. If you don't clean your mattress on time, it will get dirty and uncomfortable. These dust particles will ultimately settle down on your mattress and eventually damage the fabric. Hire a mattress topper cleaning service in Melbourne for this task.
Why Mattress Cleaning in Melbourne is Crucial
Did you know that your mattress is covered with all sorts of filth when viewed at a microscopic level? Luckily, there is a professional mattress cleaning service that can remove these pollutants and make your overall quality of sleep much better. So, various mattress cleaning services like mattress topper cleaning service, mattress steam cleaning service, wet mattress cleaning, etc become crucial.
Alfa clean and dry provides mattress steam cleaning services in Melbourne for all types of mattresses. We provide the finest mattress cleaning services at affordable costs. Our expert cleaning team is also well-trained in performing this cleaning job. You can get our service anytime you want with a top-quality service experience. Our expert mattress cleaning team specializes in deep mattress cleaning for your mattresses and other high-value items. We can clean all sizes of mattresses, no matter what size you need to be cleaned.
The Defined Process of Mattress Cleaning Services
The first step is to connect with you to have a conversation about your service requirements
We make sure to understand your mattress cleaning needs and provide you with quotes and suggestions
Our mattress cleaning professionals will come to your home and assess the condition of the mattress
Your mattress will be treated with care, and we'll only use the utmost professional cleaning methods
The dust, dirt, and mud will be wiped out of the mattress by our high-powered vacuum cleaners
Some of The Benefits that You Can Expect from Us
Operating successfully for 20 years
FREE! Mold treatment
FREE! Deodorizer
FREE! Basic stain treatment included
All products are Australia made
Deep hot water extraction cleaning
Drying time is only 2-4 hours
Cleaning products that are completely safe for you, your family, and your pets
With quick bookings, same-day service is available
Our technicians are fully qualified, skilled, and insured
Guaranteed and quality Cleaning of your mattresses
Licensed and qualified mattress cleaners in Melbourne
Utilization of high-quality equipment for steam cleaning
Highly powered vacuum machines for effective cleaning
24*7 availability for emergency mattress cleaning
Use of nature-friendly products
Complete deodorization and sanitization of mattresses through eco-friendly products
Safe for all children, elders, and pets
Complete removal of dust, dirt, and dangerous allergens
Mattress stain removal service
Prevention of black mold, bed bugs, dust mites, etc.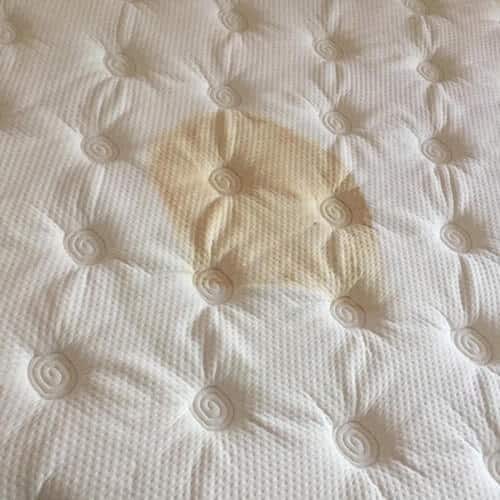 Our mattress cleaning service in Melbourne removes bacteria, dust mites, and foul odors effectively to de-odorize and deeply clean your mattress to provide you with a comfortable and healthy sleep. Our expert staff follows this procedure to provide mattress cleaning services.
Vacuuming
Our skilled employees vacuum the mattress and use a clean upholstery attachment to get into every nook and cranny of your mattress. The whole thing takes about an hour.
Deodorizing
Your mattress is probably full of sweat and dust mites from dead skin cells that may be causing it to smell. The mattress stain removal company will get rid of all the dirt and clean it properly, leaving you with a fresh and clean mattress.
Stain Removal
Cleaning your mattress is a challenging task. Having it professionally steam cleaned in Melbourne can save you time and effort.
Dry cleaning
We use chemical-free mattress dry cleaning services in Melbourne to remove molds, bacteria, and dirt and keep mattresses fresh and clean.
Why not make it the most comfortable part of your day by having your mattress cleaned by specialists in Melbourne? We provide you with an affordable mattress cleaning service. Call us today.