Clean and neat upholstered furniture is an indication of a good household. However, if not checked by an upholstery cleaning service in Melbourne on a monthly basis, the upholstered furnishings tend to get dirty and soiled quickly. Moreover, the dirt and ceramics put a thin layer all over it that reduces its shine.
Professional Upholstery Cleaning In Melbourne
Because many upholstered pieces of furniture have darker or patterned textiles, dirt and oils can easily be overlooked. If oils aren't adequately cleaned, they can cause fabrics to deteriorate over time. Our professional upholstery cleaners in Melbourne will take the guesswork out of cleaning your upholstery and assist you in avoiding damaging it. Based on the professional examination, we select the appropriate cleaning system for specific fabric kinds and soil conditions.
You looked everywhere for the ideal piece of furniture. If you're looking for the best upholstery cleaning in Melbourne, look no further.
What Is the Significance of Upholstery Cleaning?
Your furniture bears the brunt of time, and unavoidably your sofas, couches, cushions, and upholstered chairs will oxidize and discolor if they are not properly maintained. On the other hand, our upholstery cleaning service can give its original look back and prolong its lifespan. It also removes the buildup of potentially health-threatening substances that can affect your family's health in the long run. With our set of professional upholstery cleaning in Melbourne, we deliver solutions with a tried and true approach, and you'll be satisfied with the results.
The professional upholstery cleaning by Alfa Clean and Dry;
Is suitable for most fabrics and upholstery
Removes existing stains and spots and lessens the impact of wear on furniture
Allows upholstery to last longer
Removes persistent odors
Protects the fabric
Reasons for Choosing Steam Cleaning of Upholstered Furniture
Upholstery cleaning in Melbourne can save you hundreds of dollars and a lot of stress if you reside in Melbourne. Steam cleaning your couch is also a great way to clean out years of pet fur, dander, dust, and allergens. Steam cleaners can also add other treatments like Scotchgard to keep your couch cleaner and healthier.
We revive your old couch with our upholstery cleaning, upholstery dry cleaning, upholstery steam cleaning, and upholstery stain removal service. We bring the furniture back to like-new condition, but with the same comfort, those old couches are known for.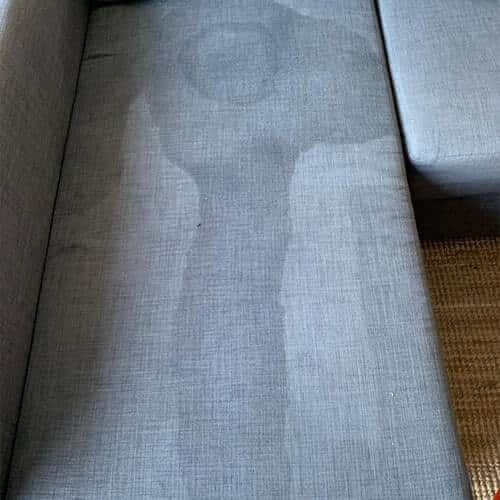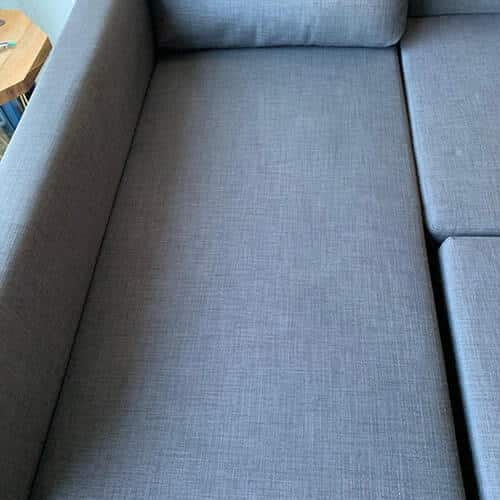 Why Should You Choose Alfa Clean and Dry for Your Upholstery Cleaning?
Expert Friendly Service
The professional Upholstery Cleaning in Melbourne by Alfa Clean and Dry can provide you with a professional, courteous, and knowledgeable cleaning service. We employ eco-friendly upholstery cleaning techniques.
Cost-Effective Price
The upholstery cleaning services are tailored to your specific cleaning requirements. You receive better value for your money.
Same Day Booking Available
Book same-day upholstery cleaning in Melbourne and we will arrive on time. Get in touch with us today!
The Advantages of Having Professional Upholstery Cleaning in Melbourne
Respiratory issues, allergies, and asthma symptoms are relieved
Increased longevity of your upholstery by improving its condition
Improves the appearance and appeal of upholstered furnishings
Maintain a clean, neat, and sanitary upholstery environment
Improves the quality of indoor air and the environment
Protects upholstery from wear and tear over time
In the long run, specialized sofa cleaning services will save you money