Upholstery is a quintessential statement of the standard of living that we hold ourselves to. This is why; it goes without saying that giving your upholstery the right kind of love and attention is an absolute must.
It is vital that you clean and maintains your upholstery to ensure that it stays beautiful. Proper care and maintenance of your upholstery will only add to its shelf life, making it a part of your routine house cleaning – be it your leather sofa or your suede dining chair.
Sofa Upholstery Cleaning in Sydney
Sofas and couches are the heart of your living area. You don't want them to be dusty and full of germs, which is why we provide a professional couch cleaning in Sydney. Our well-trained team is qualified enough to clean all shapes and sizes of couches, making sure you get the best upholstery cleaning services. In addition to that, our prices are also quite affordable.
The Upholstery Cleaning will Lead to Benefits Such As;
Extends the life of your furniture
The non-toxic way will lead to cleaned furniture in a natural way
Cleans the house to get rid of bacteria that spread illness
The Best and Professional Upholstery Cleaning in Sydney
We offer safe and efficient deep cleaning of all types of carpets, rugs, and upholstery with the help of methods like couch dry cleaning and couch steam cleaning in Sydney. It is affordable and can give your upholstery a new life while getting rid of stains and odors by rejuvenating your old furniture with an affordable cleaning service in Sydney.
We know how dirty your furniture is, and we have the experience of working on all kinds of materials such as soft and delicate suede, silk, and leather. We will cleanse your furniture by vapor cleaning your sofa or couch with dry cleaning, wet cleaning, or steam cleaning services. The veteran staff at Alfa Clean and Dry are proud to be one of Australia's leading, most reliable, and professional upholstery cleaners in Sydney for over two decades. We have been providing high-quality, safe, and affordable cleaning services to residential and commercial customers in Sydney. Our staff is trained and supervised by our control manager.
If you need professional sofa cleaning or other upholstery items deep-cleaned, our cleaners can assist you well. We deliver proven results for disinfecting, stain removal, and revitalizing upholstered furniture.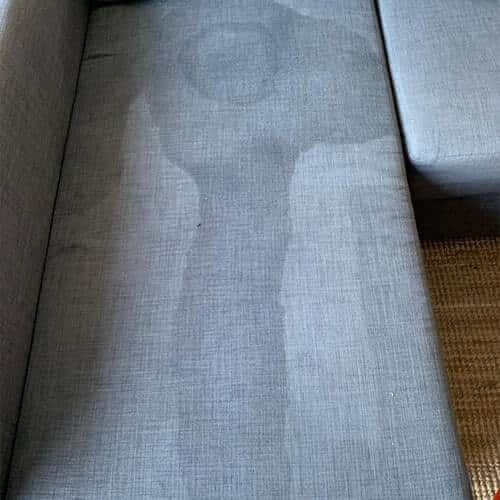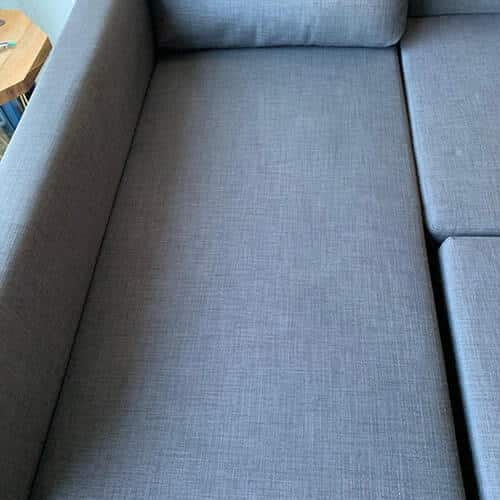 Why Should You Choose Us?
Quick and easy appointments, no deposit required
Availability 365 days a year
Friendly customer care service is open 24*7
We offer same-day, emergency cleaning
All solutions we use are safe and eco-friendly
For a free quote for upholstery cleaning, contact us or tell us about your questions by calling or sending us an online request here. The experienced customer care operators are available around the clock to assist you.
Benefits of Our Upholstery Cleaning Sydney
Low Moisture Deep Cleaning Process
We use a different cleaning process for upholstery in Sydney than our competitors. We do not soak your furniture like others. Instead, our low moisture cleaning process gently and thoroughly removes all dirt and odors without damage.
Two Hours Drying Time
Sofas and chairs do not need to be soaked. You can dry them in just two hours with our professional upholstery cleaning service in Sydney.
Non-toxic Cleaning Solution
We offer couch dry cleaning and sofa steam cleaning in Sydney with all-natural materials that will not harm your upholstery. We clean your upholstery with all-natural materials like orange, lemon, and grapefruit extracts that keep odors away from your cotton, velvet, viscose, silk, wool, linen, or synthetic sofas.
Quick Response Time
We respond to your inquiries and concerns swiftly, both online and over the phone.
Unmatched Customer Service
We strive to give an unrivalled client experience for our couch cleaning Sydney services. You can also read our reviews for your reference.
No Hidden Charges
We give you a fixed price so you know exactly what you'll be paying before we start cleaning your upholstery.
Guaranteed Quality with Reasonable Price
Get competitive and affordable upholstery steam and dry cleaning services from our high-quality, trained professionals in Sydney. Most of the upholstery needs a special steam wash with a special shampoo for delicate fibers and we provide them with perfection.
Our cleaners at Alfa Clean and Dry are courteous, knowledgeable, and professional. With years of experience in upholstery cleaning in Sydney, we will get the job done right!
Book A Cleaning Service Appointment from Alfa Clean And Dry Sydney!
The process of booking an upholstery cleaning or any other cleaning service is simple and takes only a few minutes. Just contact our 24/7 Customer Care Centre or send an online booking request. Thereafter you will receive a confirmation shortly. We will provide an emergency cleaning service on the day. You can book your upholstery cleaning service any time of year without hidden charges.